August 15, 2011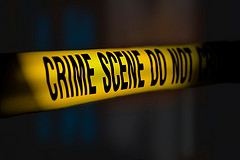 A female teenager in Texarkana, Texas has been formally charged with three counts of capital murder in the deaths of a Texarkana woman and her two children. According to reports, the suspect's mother contacted officials saying that her daughter confessed. After being interviewed at her home, the teenage girl was arrested and remains at a juvenile detention facility. According to police, the girl had information about the May 11th fire that killed the three individuals that only someone at the scene would have known.
There are several ways that a murder becomes a capital offense in Texas. One being whoever "intentionally commits the murder in the course of committing or attempting to commit...arson..." Tex. Penal Code §19.03.
This case raises two interesting legal points. First, privileged communications that are recognized under the law. The Texas Rules of Evidence govern what privileged communications are not admissible in court. There are certain privileged communications that the courts will not allow to be admitted against a defendant in court. For example, the common privilege is the attorney-client privilege. Other common privileged communications are the husband-wife privilege, clergy-penitent privilege, and the physician-patient privilege. There is no parent-child privilege specifically addressed by the Texas Rules of Evidence. There have several attempts by lawmakers to add a parent-child privilege to the Federal Rules of Evidence, however none of them have ever passed. Thus, it remains in Texas and in Federal Court that parents may be forced to provide incriminating information against their own child. Even the few states who do recognize parent-child privilege only apply the privilege to communications between a minor child and his or her parent.
Continue reading "Texas: 16 year old Girl Charged With Three Counts of Capital Murder" »