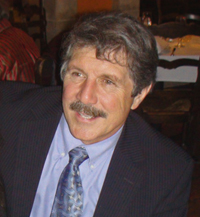 Family, friends, and the San Antonio criminal defense community recently said goodbye to attorney James "Jimmy" Parks, Jr. He was an accomplished criminal defense lawyer, with over 25 years of criminal law experience.
Parks attended Saint Mary's School of Law and went on to establish himself as one of the best defense lawyers in the country. His clientele included boxer Tony Ayala, Jr., ex-Spur Alvin Robertson, and South San Antonio Independent School District Superintendent Ron Durbin.
He received several distinctions, including: Best Lawyers in America; Scene in SA Best Lawyers in San Antonio; Texas Monthly – Top Attorneys; and Texas Super Lawyers – The Top Attorneys in Texas. He also authored the DVD Series "Winning in the Courtroom."
In addition to his impressive legal career, Parks also was a local radio personality. He was a high school football sideline broadcaster for San Antonio radio, appeared in Star 810 AM, and was a guest on KTSA's "Gang of Four Show".

Parks collapsed at his North Side home on Sunday, February 19th. He was taken to North Central Baptist Hospital, were he was pronounced dead. According to the Bexar County medical examiner's office, Parks died from dilated cardio myopathy (an enlarged heart condition). He was 61.
Funeral services were held Saturday, February 25, 2012, at the Community Bible Church on North Loop 1604 East. Parks is survived by his wife, his son, and his daughter, as well as extended family members, friends, and collegues.
We at the Law Offices of Dayna L. Jones wish to offer our deepest condolences to the family and friends of Jimmy in their time of grief.