As 2019 began, the Bexar County Courthouse saw a lot of new faces in the courtrooms. In November's election, the County saw blue wave of democratic candidates winning their elections.
In the Bexar Co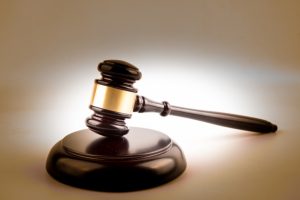 unty Criminal Courts, the following new county court judges are now on the bench:
County Court at Law 1: Judge Helen Petry Stowe took the bench prior to November's election after the incumbent abruptly resigned. She was appointed by the commissioner's court. Judge Petry Stowe went on to win the election.
County Court at Law 2: Judge Grace Uzomba defeated Republican incumbent Judge Jason Wolff. Judge Uzomba has spent the better part of her career in private practice.
County Court at Law 4: Judge Alfredo Ximenez, who was in private practice, defeated incumbent Jason Garrahan. Judge Ximenez
County Court at Law 7: Judge Michael De Leon defeated Genie Wright. Judge De Leon spent years as a family violence prosecutor. County Court at Law 7 handles family violence cases.
County Court at Law 8: Judge Mary Roman defeated Celeste Brown. Judge Roman spent years as a felony district court judge in the 175th. She retired from that bench in 2016. She has decades of criminal law experience.
County Court at Law 9: Judge Gloria Saldana defeated Wade Shelton. Judge Saldana previously presided over a civil district court bench.
County Court at Law 12: Judge Yolanda Huff defeated Scott Roberts. This court will continue serve as the mental health court.
County Court at Law 13: Judge Rosie Speedlin Gonzalez defeated Crystal Chandler. Like County Court at Law 7, County Court at Law 13 is a specialty court that handles family violence cases.
County Court at Law 14: Judge Carlo Key defeated Susan Skinner. Judge Key previously served as the presiding judge of County Court at Law, but lost in a republican sweep to current Judge Tommy Stolhandske.
County Court at Law 15: Judge Melissa Vara defeated Bob Behrens.
Bexar County Criminal Courts handle misdemeanor cases in Bexar County. This includes arrests made by both Bexar County Sheriff's Office and San Antonio Police Department as well as other local agencies.
If you are arrested in Bexar for a misdemeanor offense, it is important to contact an experienced criminal lawyer immediately. Attorney Dayna Jones has over 11 years handling cases in Bexar County and throughout Texas. Even though misdemeanors are lower level offenses, they still come with harsh penalties and collateral consequences that may negatively affect your life for many years. Contact the Law Office of Dayna Jones for help with your case.