At a summit addressing the opioid addiction problem in the United States, Trump suggested executing drug dealers. These comments came after other speakers, including members of his cabinet, discussed focusing on treatment and therapy to combat the problem. Some speakers also focused on disrupting the supply coming into the United States from countries like China and Mexico. Trump then repeated his death penalty ideas a few weeks later at rally in Pennsylvania. Attorney General Jeff Sessions has already issued a policy to his prosecutors to seek the harshest penalties in drug cases. In the past Trump has condoned Singapore's use of the death penalty in drug cases. Trump has also praised the controversial President of the Philippines Rodrigo Duterte for his use of extrajudicial police killings to wage his war on drugs.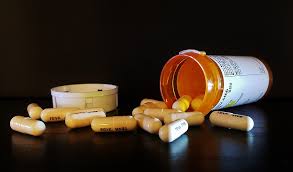 Many opioids, however, are made legally by manufacturers and then distributed by doctors to their patients for treatment purposes. On the other hand, illegal drugs such as heroin also belong to the opioid class of drugs.
Some counties around the country, such as Bexar County, Texas, have elected to sue opioid manufacturers and distributors. The suit is targeting big pharma companies such as Purdue Pharma, Teva Pharmaceuticals, Cephalon and Johnson & Johnson. Express-News reported that, "The county named a combination of 11 manufacturers, promoters and distributors to be sued, though the list is not exhaustive."
There is no question that opioid overdose is a crisis in the United States. This month, the  ("NIDA") reported that 115 Americans die everyday from an opioid overdose. According to NIDA, this epidemic started in the 1990's with pharmaceutical companies assuring the medical community that prescription opioids such as pain medicine was not addicting. Doctors became more liberal with their prescriptions and overdose rates increased. NIDA reports that 21-29 percent of people prescribed opioids have misused the drug.
While there is an agreement that the opioid overdose crisis is real, how to combat the problem remains a debate. On one side, there are groups who want more therapy and treatment implemented to address the problem. On the opposite side is Trump who believes that drug manufacturers and dealers should be executed.
The Law Office of Dayna L. Jones believes in a dual approach to drug cases. If drug abuse is an issue, then while we focus on addressing the legal aspects of the case and defending against any illegal searchers and seizures, our office also encourages our clients to seek treatment. If you have been arrested for possession of a controlled substance, please contact the Law Office of Dayna L. Jones to begin defending your case.