In a strange case that has more questions than answer, a Seguin, Texas family is mourning the loss of a young couple who were shot and killed by a local doctor. Law enforcement is reporting that Dr. Robert Fadal shot Anthony and Tiffany Strait as the couple helped Fadal's mother at her home. According to San Antonio local news, the Straits had lived near Fadal for years and helped the doctor's family with errands and odd jobs.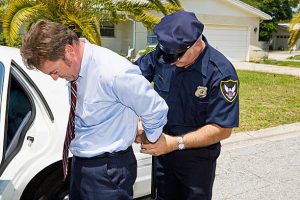 On Sunday February 25, 2018, Tiffany, Anthony, and their three young children who range in age from 7 to 10 years old had stopped to help Fadal's mother at her home. While outside, and for reasons currently unknown, Fadal shot Anthony Strait and then turned and shot Anthony's wife, Tiffany. Anthony apparently died at the scene and Tiffany later died at the hospital.
According to family members, the Straits were friends with the Fadals. There is no known motive at this time and Dr. Fadal is charged with two counts of Capital Murder and is being held on a $2 million bond.
Capital murder in Texas carries two punishment options – the death penalty or life without the possibility of parole. The Guadalupe County District Attorney's Office has not yet indicated whether they will seek the death penalty.