Update: Governor Greg Abbott did grant clemency just before the scheduled execution!
Clemency is rare in Texas. In fact, the last time a Texas inmate's death sentence was commuted to a life sentence was in 2007. The inmate, Kenneth Eugene Foster, was convicted in San Antonio of killing Michael LaHood – Bexar County District Attorney Nico LaHood's brother. Prior to 2007, Governor Rick Perry commuted 28 death row inmates who committed their crimes when they were under the age of 18 years old to life sentences because of the 2005 Supreme Court decision in Roper v. Simmons, 543 U.S. 551 (2005). Perry also commuted two other sentences because the inmates were deemed mentally handicapped.
But, on Tuesday February 2018, the Texas Parole Board issued its recommendation that inmate Thomas Bartlett Whitaker not be executed. Whitaker has been on death row since 2007 after being convicted of the 2003 murders of his mother and brother. His father was also shot, but did not die from his injuries. The alleged motivation for the murders was to get inheritance. It is not disputed that Whitaker was not the shooter, but he knew that his family was going to be murdered after they came from dinner one evening.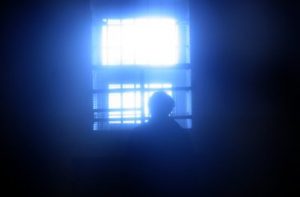 The family had been out celebrating Whitaker's college graduation when they came home to a masked gunman. However, Whitaker had not actually graduated from college, but had dropped out. Two years after the shooting, Whitaker was arrested in Mexico after the investigation lead law enforcement to believe Whitaker had masterminded the entire ordeal. At his trial in 2007, Whitaker testified that he was guilty.
Whitaker's father has always argued for a life sentence for his son, but prosecutors ignored the request. Instead, the prosecutors in the Fort Bend Count District Attorney's Office sought the death penalty. The actual shooter received a life sentence. At the clemency hearing, Whitaker's father argued that victims should be heard and that includes when the victim is asking for mercy.
The case is now before Texas Governor Greg Abbott. Whitaker is set to be executed today, so if Abbott elects to do nothing then execution will continue as scheduled.