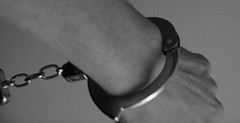 The regular 82nd legislative session ended on May 30, 2011, and the following House Bill will all take effect on September 1, 2011. The following summary of the law concerns the Code of Criminal Procedures. This new law, and all Texas laws, can be located at the Texas Constitution and Statutes website. As with all new laws, the changes made apply only to offenses committed on or after the effective date.
HB 351, Relating to the expunction of records and files relating to a person's arrest. Code of Criminal Procedures Article 55.01 is amended.
Expunging a record is a legal process in which a person, who is charged with a crime, is able to erase or remove completely their misdemeanor or felony arrest records under certain circumstances. Under the current Texas law, the expunction process could be expensive because it must be handled by a private attorney and, in some cases, the statute of limitations for the offense has to expire before the expunction can happen. When the new law takes effect, it will expand the circumstances in which an expunction can happen, establish timelines and mandatory procedures for courts and prosecutors, and abolishes the current rule that prevented an individual who had a felony conviction in the preceding five years from expunging his new case. Under previous law, a dismissed case normally would have had to wait the statute of limitations period before seeking an expunction. Under the new law, certain dismissed cases will be eligible for expunction before the expiration of the statute of limitations.
Supporters of the bill argued that people who are tried for offenses in which they are acquitted , found not guilty, pardoned, or otherwise proven innocent are entitled to "have all records and files relating to the arrest expunged." In addition, it is unfair to burden individuals whose cases were never prosecuted or who were actually found innocent with a criminal record. This can have adverse effects when those individuals are applying for such things as employment or housing.
Continue reading